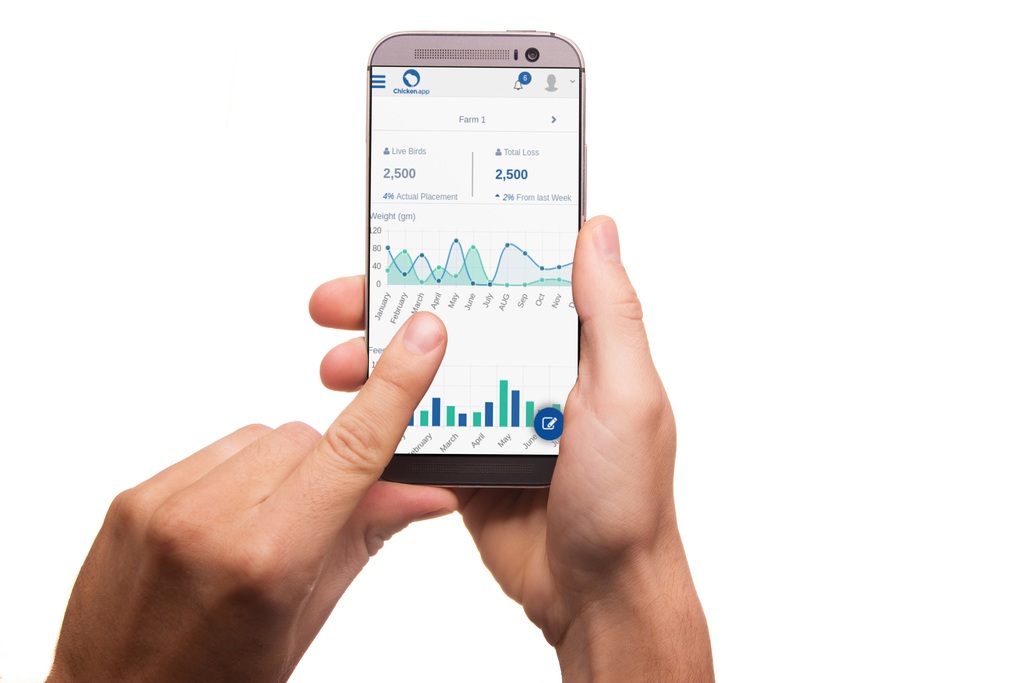 "The" Chicken Application
Increase your broilers efficiency using The Chicken Application. An application built by the chicken growers for the chicken growers
Get analytics insights about your production performance.
Integrate all your farms and houses data and keep your production data with you everywhere.
Record all your production data efficiently.
Use Graphs to view your data easily and compare it to standards.
Unlimited Users.
Services
Chicken.App is a cloud based poultry management application. It helps you monitor your performance and increase your production effeciency. Numbers, metrics, and performance measures are always displayed side-by-side with standards and best practices with visual cues, color coding and highlighting of performance deviations helping you keep an eye on your performance through a standards' lens.
Increase Profitability
Save time, increase efficiency and mitigate risks. Your production data with you anywhere and on any device. Use your mobile, tablet, laptop or a desktop to work with your data at your own convenience.
Plan your Production
Ability to plan the whole year with placements and automatically calculate all requirements needed for those planned placemnts.
Secure Your Production Data
Keep your daily production data ( daily data, comments and photos) secured in one place instead of using multiple offline applications. Easily inactivate user accounts for users leaving your company.
Equipment Independent
Not tied to specific equipment and your data is not locked in to a specific equipment vendor. Small farms are also welcome to use it without any dependency on controllers.
Ready to increase your broilers efficiency?
Register to stay up to date with the launching day and win free placements.
Contact Us
We are ready to lead you into the future of chicken management. We'd love to help you start managing your broilers efficiently.